Innovative Solutions for Automated Imaging
Since 1986 MetaSystems has been designing and manufacturing systems for computerized automated microscopic imaging. From the very beginning, the close relationship to the end user has been an essential part of the MetaSystems philosophy. The following three decades have revealed that this was a successful strategy; from humble beginnings, MetaSystems has grown into a leading solution provider which still remains connected to its strong roots.
MetaSystems' latest innovation, Neon, is a dynamic, modern imaging platform which reliably manages cases, images, and results from single workstation environments to large multi-user, multi-site installations. The Neon imaging platform ensures that all relevant information is accessible whenever needed.
Maybe you can find a solution to your imaging automation problem here on this web site. We recommend starting your journey on the application pages, if you are not familiar with our product portfolio. In case you are, it may be easier to go directly to the page for the product you actually look for. Should you feel lost, please feel free to contact us or the MetaSystems partner in your country.
We believe in communication being the first step towards innovative solutions!
Micronuclei Analysis in Radiation Dosimetry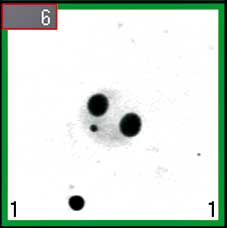 "The results shown in this paper support the value of automated MN scoring for biological biodosimetry, using the Metafer system. The obtained automated MN scores are highly correlated with the manual MN scores (r2=0.917) and a visual check of the BN confirms ths efficacy of the image analysis. Since the system makes few errors, it is not advantageous to visually validate the MN counts obtained by the Metafer system [...]. The optimisation of the fixation and the standard Metafer classifier settings were also confirmed by the quality of the image analysis."
Cited From:Int J Radiat Biol (2010) Read more...
All Publications
Related Products/Solutions
Assistance Required?
Please do not hesitate to contact us.
Are You Looking for Probes?

MetaSystems Probes now has its own website. If you are looking for MetaSystems XCyting DNA Probes, please visit the MetaSystems Probes website.
---
Next Event
Royan International Twin Congress
Upcoming Event in Iran from Aug 31 to Sep 2, 2016
Link to Event Website
Latest News
MetaSystems Becomes Supplier for UGAP in France
MetaSystems is pleased to inform its customers and all other cytogenetics, pathology, and histology laboratories that the tender launched by the French Union des groupements d'achats publics (UGAP) was won under the generic name "Chercheur automatique de Métaphases" (automated metaphase finder).
MetaSystems a le grand plaisir d'informer ses clients et tous les autres laboratoires de Cytogénétique,
d'Anapathologie, d'Histologie et les PPP (entreprises privées titulaires de contrats de partenariats publics
privés) que nous avons remporté l'appel d'offres lancé par l'UGAP sous l'appellation Générique
« Chercheur automatique de Métaphases ».
MetaSystems Has a New Website
As you probably have already noticed, MetaSystems has a new website! Please have a look at the publications section, which lets you filter by application or product. The new product section now allows you to find the solution to your application more easily.
If you are looking for probes, please check the new MetaSystems Probes page.
All News