New Cameras CoolCube4 and CoolCube4 TEC Launched
Jul 19, 2018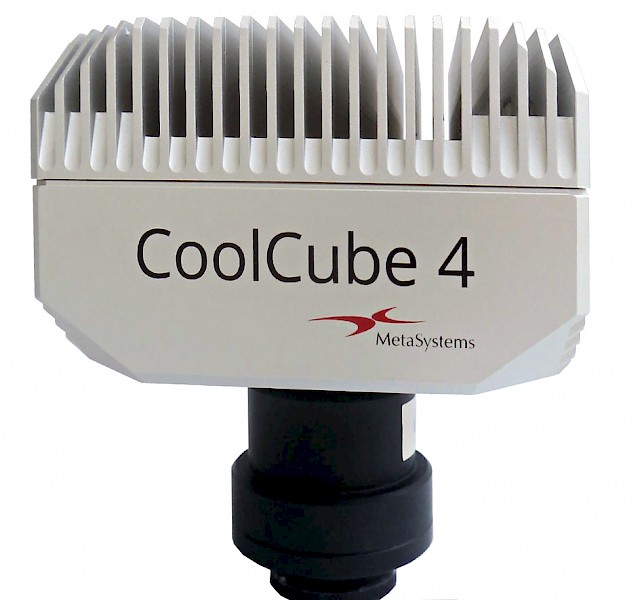 MetaSystems proudly announces the launch of the new ultra-high resolution cameras CoolCube4 and CoolCube4 TEC which are available for MetaSystems imaging devices from now on. The new CoolCube4 camera series encompasses 4 models of 1.1" CMOS cameras with resolutions of 4,096 x 3,000 pixels. Users can choose between two monochrome and two color models without active cooling (CoolCube4) or thermo-electrically cooled (CoolCube4 TEC).
Download here the new CoolCube 4 flyer.
1 MetaSystems products are used in many countries worldwide. Depending on the regulations of the respective country or region, some products may not be used for clinical diagnostic use. In Europe MetaSystems products are CE labelled in-vitro diagnostics (IVD) devices. In the USA all MetaSystems products except the Ikaros karyotyping systems are intended to be used for research or inspection only.