The MetaSystems Year 2022
Dec 15, 2022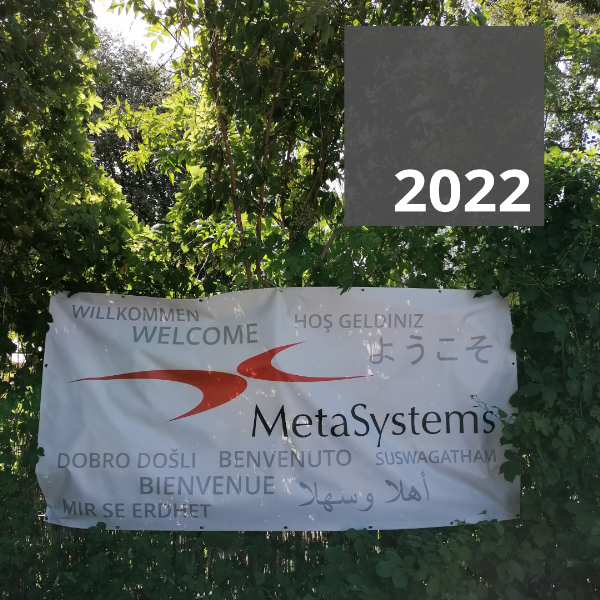 Another exciting year is slowly coming to an end. Our sales partners and we participated in many events, conferences, workshops, and exhibitions. Countless times, we have demonstrated the automated scanning of slides with Metafer and the intelligent karyotyping in Ikaros to separate and classify chromosomes. The immense progress through the application of artificial intelligence continues to impress our users. Our other application areas, such as Digital Pathology, Toxicology, Radiation Biology, Microbiology, and Forensics, have also received further growth. We are continuously working on improvements, and new versions of Metafer and Ikaros are already in the starting blocks.
In the European Union, the In Vitro Diagnostics Regulation (IVDR) became effective on May 26, 2022. We have prepared our IVD products for the changes in the regulatory requirements issued by the EU. Moreover, we welcomed new sales partners in our global MetaSystems community and have supported them in local registration processes.
In 2002, we held the first MetaSystems Distributor Meeting in Speyer, Palatinate, Germany. Since then, we gather the #MetaSystemsFamily every year not only to share the latest application and product developments or business experiences, but also to meet old friends and welcome new partners to our MetaSystems community. We celebrated the 20th anniversary of the MetaSystems Distributor Meeting this year.
Many new colleagues have joined our teams at MetaSystems headquarters and MetaSystems subsidiaries around the world. One highlight was that our sales department moved to new offices to accommodate all colleagues in a larger corridor. We had many barbecues together, and at the summer party we spent a great day with our families at a lake.
We thank our sales partners worldwide for their outstanding work. A big thank-you goes to our employees for their continuous commitment and exceptional work. We wish you all a pleasant rest of the year and a good start into the New Year 2023.