Hands-on FISH Workshop
Mar 19, 2023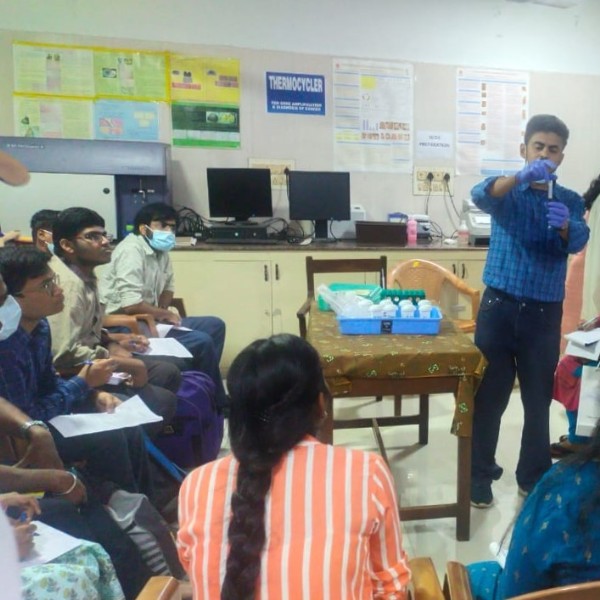 Last week, MetaSystems India participated in a one-day hands-on FISH workshop. This workshop was organized by the Department of Pathology, Institute of Child Health and Hospital for Children (ICH), Madras Medical College, Chennai, India, under the guidance of Prof. Dr. S. Pappathi, Head of Pathology Department.
During the workshop, our Indian team presented DNA FISH probes by MetaSystems Probes, including XL BCR/ABL1 Plus, XL KMT2A BA and XA 13/18/21. The rapid hybridization protocol (90 min) was followed for all probes used in the workshop. Both our Indian and the ICH team were involved in giving training to all the participants following the recommended protocol for haematology FISH.
Want to know more about DNA FISH probes by MetaSystems Probes?
Contact us through the website.