MetaSystems Announces Grant of US Patent for AI based Chromosome Analysis
Apr 29, 2021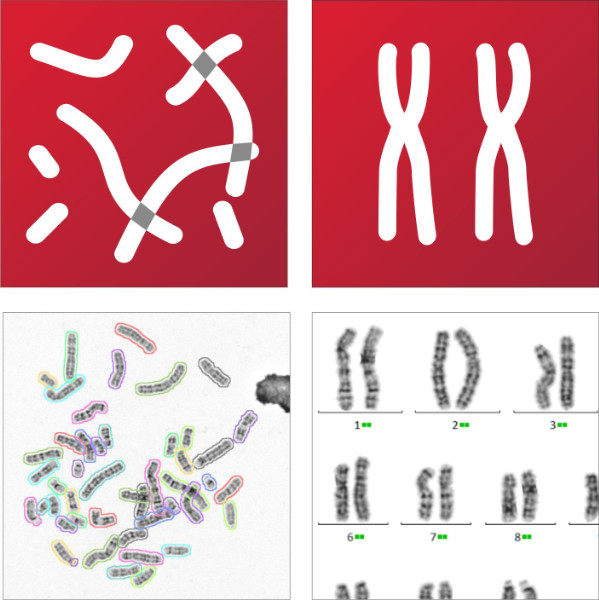 Chromosome analysis is a routine method of cytogenetics and has been considered the "Gold Standard" in genetic diagnostics for decades. Despite the widespread use of digital imaging systems such as MetaSystems' Ikaros karyotyping software, the process of preparing a karyogram has remained a highly interactive procedure. This is contrasted with steadily increasing case numbers and decreasing availability of trained technical staff that most routine laboratories face today.
Artificial intelligence opens entirely new horizons for image analysis. In the latest versions of Ikaros, MetaSystems has implemented Deep Neural Network (DNN) based artificial intelligence that greatly facilitates the processing of metaphase images for karyotyping.
With this new technology, Ikaros can independently separate chromosomes in a metaphase image and assign them to karyogram classes. The result is a machine-generated karyogram proposal that just needs to be reviewed and evaluated by the expert. Lengthy interactive manipulations are thus overcome.
"MetaSystems is proud to announce that our innovative, DNN-based technology has now received a patent entitled 'Methods for Automated Chromosome Analysis'" (U.S. patent no. 10,991,098), Dr. Thomas Lörch, founder and managing director of MetaSystems says. "We consider DNN assisted karyotyping the most important advancement in chromosome analysis since decades. This welcome confirmation of our work encourages us to continue on the path of application-oriented use of state-of-the-art technologies."
MetaSystems has been producing innovative solutions for automated microscopy and image analysis in the life sciences since 1986. Users come from clinical cytogenetics as well as microbiology, toxicology, pathology, radiation biology, and other fields.