High-ranking Visitors at MetaSystems
Feb 18, 2021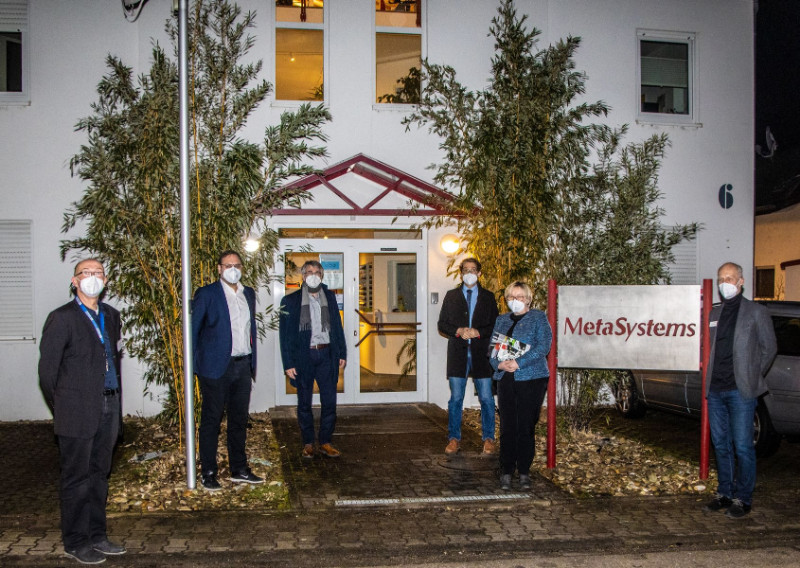 Theresia Bauer, Minister of Science, Research and the Arts for the State of Baden-Württemberg, Germany visited MetaSystems to get an impression of the work of this 'Hidden Champion' in the life sciences sector. During her visit together with State Secretary Dr. André Baumann, councilor Dr. Holger Porath and the mayor of Altlussheim Uwe Grempels, the minister informed herself about the company's fields of work and modern processes in automated microscopy.
"We are proud to have been setting standards with our products continuously and independently of external investors for 35 years," said Dr. Andreas Plesch, Managing Director of MetaSystems. Minister Bauer emphasized the increasing importance of the healthcare and life science sector for the development of the economy. In this context, the use of artificial intelligence is a key factor in Germany's research lead, as State Secretary Baumann pointed out.
MetaSystems serves a variety of application areas with its innovative solutions, which include clinical cytogenetics and microbiology as well as radiation protection, toxicology, forensics, and other fields. MetaSystems' sister company MetaSystems Probes provides a large portfolio of high-quality DNA and RNA FISH probes for routine and research.