MetaSystems DM2019 Largest in History
Nov 4, 2019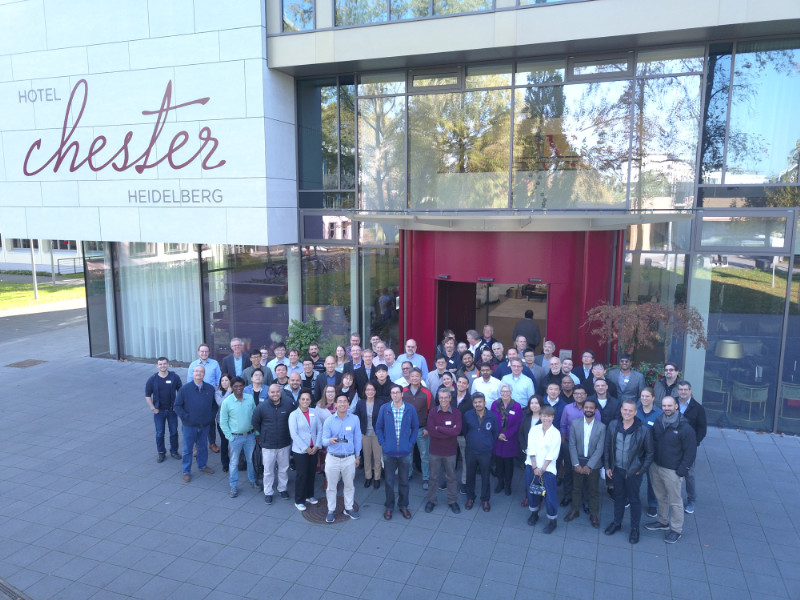 With almost 100 guests, the 2019 MetaSystems Distributor Meeting (DM) held last week in Heidelberg, Germany has been the biggest in history. In 2002, the MetaSystems DM was established as an annual event where partners and distributors of MetaSystems get the latest information on MetaSystems' products, services, and developments. Main topics of the latest DM addressed the advancements in deep learning based image analysis, solutions for image analysis in microbiology, toxicology, cytogenetics, and pathology, and of course newest proceedings of MetaSystems Probes, the DNA FISH probes manufacturers and the sister company of MetaSystems.
We will soon publish more details and impressions of the DM 2019 here.
1 MetaSystems products are used in many countries worldwide. Depending on the regulations of the respective country or region, some products may not be used for clinical diagnostic use. In Europe MetaSystems products are CE labelled in-vitro diagnostics (IVD) devices. In the USA all MetaSystems products except the Ikaros karyotyping systems are intended to be used for research or inspection only.