MetaSystems Turned 30 In 2016!
Dec 2, 2016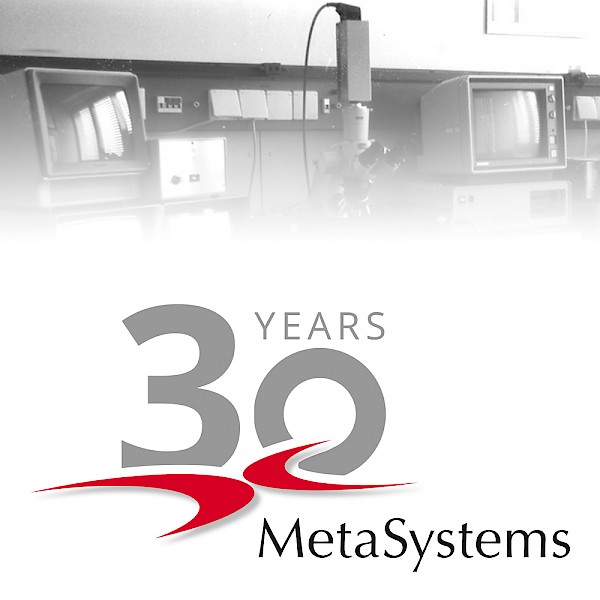 The early 1980's were a time of uncertainty. The nuclear arms race reached its peak and fast methods for retrospective biodosimetry were desperately sought by scientists worldwide.
In 1983, Thomas Lörch began to develop a new, extremely fast algorithm for analyzing microscope images to find metaphases and dicentric chromosomes (DIC). The analysis of chromosomal aberrations, and especially DIC in metaphases, is to this day recognized as the 'Gold Standard' for biological dosimetry. Detecting these crucial abnormalities was the beginning of MetaSystems, which was formally founded in 1986.
Since then, the world has changed and MetaSystems' abilities have greatly expanded. The company has grown from its humble beginnings to a multi-national enterprise, serving markets in over 90 countries. MetaSystems is proud of its history, and we would like to share some of the highlights of three decades of milestones. You are cordially invited to travel back in time with us and visit our historic gallery.
Simply follow this link to begin the slideshow: http://30years.metasystems.de
Related Products/Solutions
1 MetaSystems products are used in many countries worldwide. Depending on the regulations of the respective country or region, some products may not be used for clinical diagnostic use. In Europe MetaSystems products are CE labelled in-vitro diagnostics (IVD) devices. In the USA all MetaSystems products except the Ikaros karyotyping systems are intended to be used for research or inspection only.