About the Company
Founded in 1986, MetaSystems has been designing innovative software solutions for automated, microscopy-based imaging for over thirty years. Our company headquarters is located southwest of Germany near the famous university city of Heidelberg where the company was born. Originally, MetaSystems was established as a spin-off of the Institute of Physics at Heidelberg University.
MetaSystems History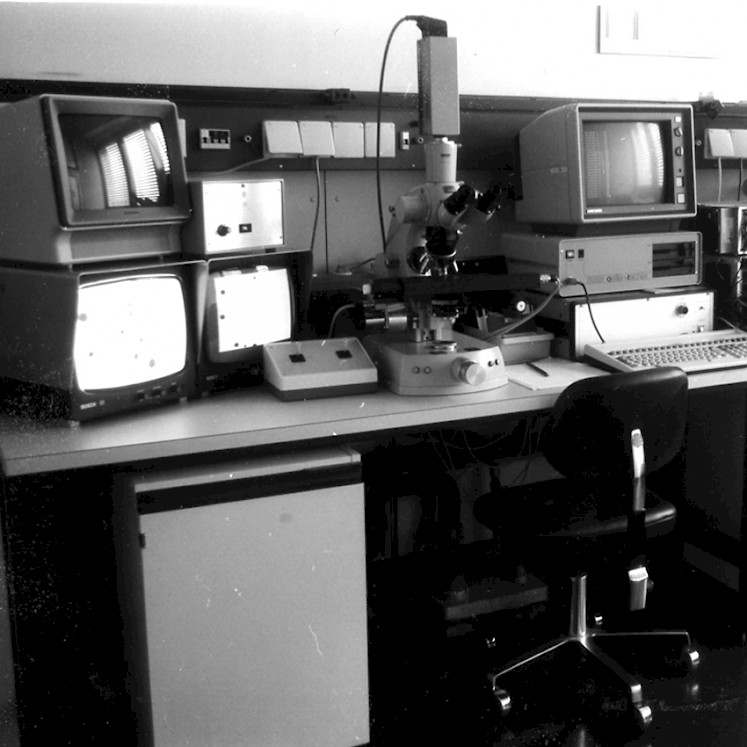 MetaSystems' first, and most significant, product is the Metafer scanning software. The very first Metafer operated scanning system used for metaphase finding was installed in Germany in 1986. From its inception, the product diversified continuously and grew into the extremely versatile slide scanning software that it is today.
In 1991, MetaSystems introduced Ikaros -- a karyotyping software, and Isis -- a FISH imaging software; the launch of these sister products addressed a wider market, allowing MetaSystems to grow dynamically and to establish its position as a leading supplier of automated imaging solutions. Today, more than 12,390 MetaSystems devices, installed in over 2,690 laboratories from 101 countries*, are optimizing the imaging workflow of our users across the globe. Our clients are not only clinical cytogeneticists, pathologists, microbiologists, and toxicologists; but also work in radiation research and protection institutions, forensics units, and many other laboratories and organizations where high-quality microscopy images and straightforward procedures are valued.
MetaSystems' latest innovation, Neon, is the brand-new image and case database management software. From single workstation environments to large multi-user, multi-site installations, Neon is a dynamic, modern imaging software, which effectively and seamlessly organizes and displays data in an extremely productive way, ensuring that users always have access to the information that they need, when they need it. Neon's smart tools for workflow optimization demonstrably accelerate procedures within a lab and boast an unmatched level of data security.
In 2021, we celebrated the 35th anniversary of MetaSystems. On this occasion, we take you on a journey through time - starting in 1986, our founding year, and ending in the present. Explore 35 years of our company's history in pictures.
* Last census from August 2021
The MetaSystems Family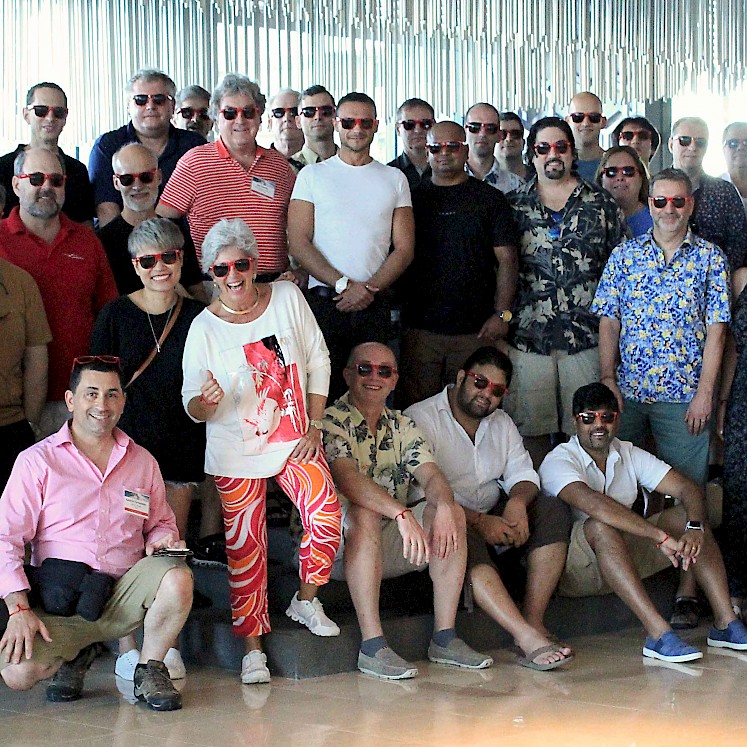 MetaSystems has proudly been independent of sponsors and external investors for the entirety of its existence. As a result, we now look back on a history of unrivaled continuity. Our products are subject to constant advancement, and our customers benefit from uninterrupted update and upgrade paths - even for installations completed in the early years of the company's operation.
MetaSystems' implementation of global business strategies with a human approach, which we refer to as the "MetaSystems Spirit," has been instrumental in achieving superior product quality and widespread customer satisfaction.
We strongly believe that a global company should foster a community of partners, users, and customers to generate a climate of collaboration and friendship. Therefore, customer service, training of MetaSystems worldwide experts, and direct communication are central parts of the MetaSystems philosophy. As a result of this attitude, our partners throughout the world consider themselves members of the global MetaSystems family.
MetaSystems Worldwide
To address the growing demand for our imaging and probe products, several MetaSystems offices opened across the world in an effort to better serve the international market. MetaSystems Group Inc. (MGI) was our first presence abroad, and it already looks back on more than two decades of continuous growth. MGI covers the North American market and is based in Medford, MA.
In 2004, MetaSystems opened a branch office in Hong Kong, China (MetaSystems Asia Co. Ltd. (MSA)). MSA supports all of our partners in the Far Eastern and Southern Pacific regions, and also manages two offices later established in India (MetaSystems India (Bangalore) P Ltd) and in China (MetaSystems China (Taizhou) Co. Ltd.).
In Europe, MetaSystems s.r.l. in Milan, Italy, was established to serve Italy, South-East Europe, the Italian part of Switzerland, and Malta. And our newest addition, MetaSystems LatAm, recently opened its doors in Buenos Aires, Argentina in 2018. MetaSystems LatAm will cover all Latin-American markets, including Brazil.
Our successful global presence has only been made possible through the hard work and dedication of our many devoted business partners. MetaSystems is very proud to have established a worldwide network of competent sales and servicing partners. In an effort to maintain our strong relationships, we invite our distributors to gather at the MetaSystems Distributor Meeting (DM) once per year. This event is hosted so that we may share knowledge, present new technologies, and strengthen the bonds and comradery that the members of our MetaSystems family share.