1,000th SlideFeeder x80
May 31, 2023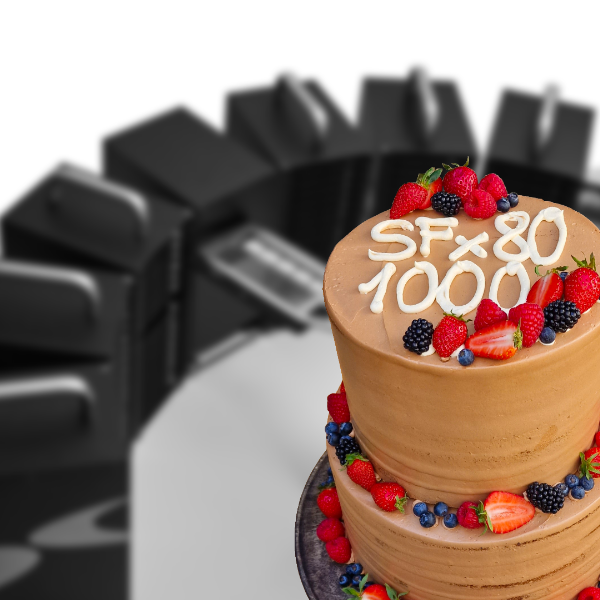 From 8 to 80 to 800 - with the increase in case numbers in all areas of laboratory diagnostics, the demand for capacity in automated microscopy is also increasing. MetaSystems met this demand as early as 2005 with the development of the first model of the SlideFeeder (SlideFeeder 80). This first SlideFeeder could automatically feed up to 80 slides to the microscope controlled by Metafer.
Soon, in 2010, this first model was replaced by the SlideFeeder x80, or SF x80, which can feed up to 800 preparations by means of a scalable magazine platform for slides. That this concept was a successful one can be seen today: to celebrate the 1,000th SlideFeeder x80, we follow the tradition at MetaSystems of gathering all our colleagues together to celebrate our successes with delicious cake.
Want to know more about the SlideFeeder x80?
Download the leaflet here.