Medical Diagnosis: MetaSystems Indigo takes over Miacom Diagnostics Business Unit
Dec 18, 2017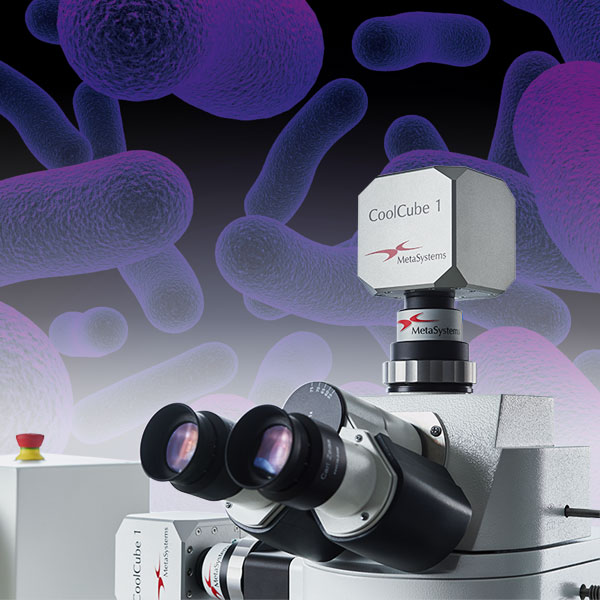 Altlussheim, Germany, December 15, 2017 – MetaSystems Indigo GmbH, a joint venture founded in 2016 by MetaSystems Hard & Software GmbH and the management team of Miacom Diagnostics GmbH, Dusseldorf, has recently bought the In Vitro Diagnostics (IVD) business of Miacom Diagnostics GmbH. In the transaction, the selling side was accompanied by life science consulting firm SilverSky. In the context of the take-over, Miacom Diagnostics employees, including Miacom Founder and Scientific Director Dr. Walter Freiherr von Stein, have transferred to MetaSystems Indigo. MetaSystems Indigo key will be responsible for the development of products related to the DMI technology and will provide to MetaSystems Hard&Software key products for their Microbiology business. Parent company MetaSystems provides services to over 2,000 customers worldwide. MetaSystems has been a technology leader in the genetic diagnostics core business for over 30 years with innovative microscopy automation solutions. After the IVD business sale, Miacom will continue to provide contract development for pharmaceutical customers.
Miacom inclusion strengthens MetaSystems microbiology and lab solutions
The take-over of Miacom's IVD business is MetaSystems largest transaction to date. After having acquired first patents in 2016, MetSystems now also takes over the remaining patent portfolio and production rights from Miacom. Miacom's reagents and technologies for pathogen identification and characterization ideally complement MetaSystems' microbiology product portfolio of automated solutions for digitizing and analyzing gram stain preparations and tuberculosis smears.
Miacom's IVD Kits are analyzed automatically on MetaSystems' Imaging Platform. Modern network technology combines decentralized sample preparation with centralized analysis. With the acquisition of Miacom MetaSystems presents very innovative biotechnology tools to customers: With Direct Multiplex Imaging Technology (DMI) they can identify and differentiate critical pathogens fast and cost efficiently directly from patient samples, using multiplex molecular diagnostics. Faster pathogen diagnosis means faster and more effective antibiotic treatment of patients suffering from systemic diseases like pneumonia or sepsis. DMI features low cost, high sensitivity and specificity, and unbeatable speed for targeted clinical antibiotic treatments.
MetaSystems: "Strategic importance of the Miacom acquisition"
"The acquisition of Miacom's IVD business and the purchase of additional Direct Multiplex Imaging (DMI) technology patents represents the culmination of the successful cooperation of our two companies that started two years ago. It puts MetaSystems in a strong strategic position for efficiently penetrating the clinical microbiology market. The integration of the DMI technology on our Metafer platforms and the CE-IVD approval of our products will be completed shortly. We are looking forward to offering our digital gram stain imaging platform with additional fast diagnostic solutions to our customers", says Dr. Andreas Plesch, Managing Director of MetaSystems.
Related Products/Solutions