Respiratory DMI Kit
Respiratory Results Now!
Direct identification of bacteria from native respiratory samples without prior culture
Hospital-acquired pneumonia (HAP) is one of the most dangerous bacterial infections. HAP often affects critically ill patients and is responsible for a significant percentage of the developing sepsis cases. To avert such adverse health effects by HAP, treatment with appropriate antibiotics must be initiated promptly. This requires rapid identification of the pneumonia causing microorganisms.
One Step Ahead
The Respiratory DMI Kit supports quick antibiotic therapy decisions as it provides identification results directly from native respiratory patient samples such as sputum, endotracheal, or bronchial aspirates without prior bacterial culture.
The assay design of 12 genus and species-specific probes enables easy, precise, and reproducible identification of clinically relevant pathogens associated with the development of HAP and ventilator-associated pneumonia (VAP) within 35 minutes. Slides can be read manually or automatically scanned and imaged with Metafer operated slide scanning system.
| Gram negative bacteria | Gram positive bacteria |
| --- | --- |
| Acinetobacter spp. | Staphylococcus spp. |
| Enterobacteriaceae | Staphylococcus aureus |
| Escherichia coli | Streptococcus spp. |
| Haemophilus influenzae | Streptococcus pneumoniae |
| Klebsiella pneumoniae | |
| Pseudomonas aeruginosa | |
| Serratia marcescens | |
| Stenotrophomonas maltophilia | |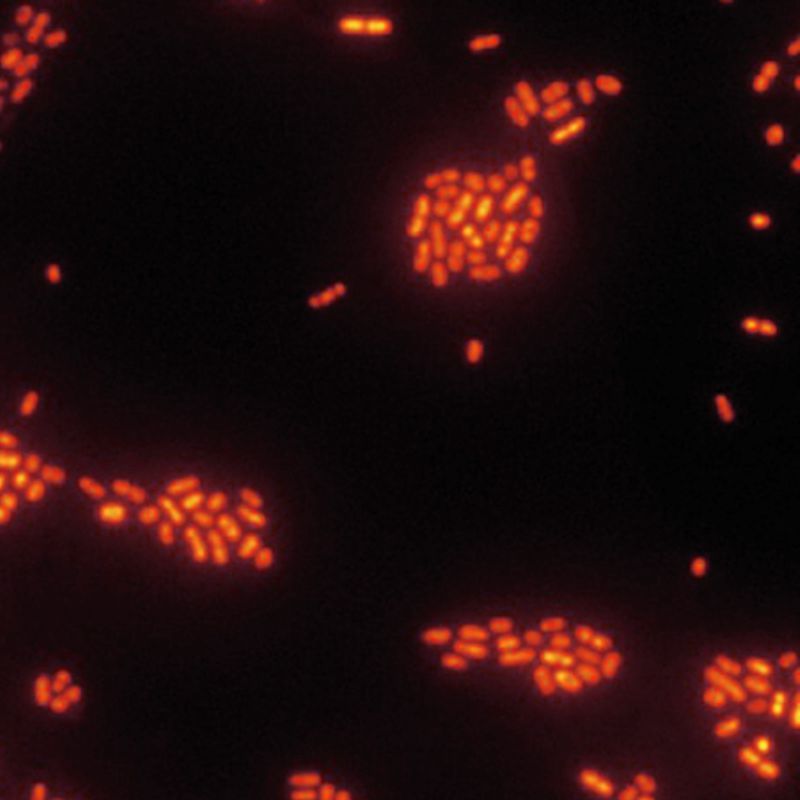 With Further Insights
Gram stains, together with rapid DMI results, provide timely, strong, reliable, and cost-effective support for antibiotic selection with valuable information about the principle bacteria associated with nosocomial pneumonia (HAP / VAP). Moreover, DMI has the important advantage over other molecular diagnostics of preserving cell morphology, allowing phenotypic examination.
At Reduced Costs
Early HAP / VAP pathogen identification provides significant cost-savings potential because it supports the timely selection of appropriate antibiotics based on commonly known resistance characteristics. And the swift selection of further specific tests for identified pathogens, such as resistance assays for S. aureus, can reduce unnecessary concomitant treatment costs and saves time and resources.
| | | |
| --- | --- | --- |
| Name | Order Number | Size |
| Respiratory DMI Kit | P-7510-011-IG | The kit includes required reagents and consumables for 72 assays |
Legal Note
MetaSystems software and system products are classified as in vitro diagnostic medical devices (IVD) in the European Union in accordance with In Vitro Diagnostics Regulation (EU) 2017/746 or In Vitro Diagnostic Medical Device Directive 98/79/EC, respectively, and carry the CE label unless otherwise indicated. Use all MetaSystems IVD products only within the scope of their intended purpose.
MetaSystems products are used in many countries worldwide. Depending on the regulations of the respective country or region, some products may not be used for clinical diagnostics.
Some hardware components supplied by other manufacturers are not included in MetaSystems IVD products and are therefore not IVD medical devices.
Please contact us for further information.