Do You Know Our Vintage Shop?
Nov 13, 2021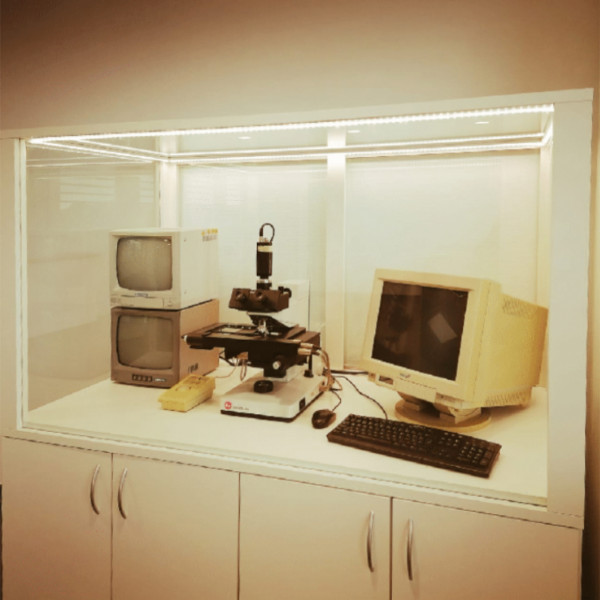 35 Years of MetaSystems - 1990
In the early nineties, the advantages of the new automated imaging facilitated by Metafer gradually got around. In December 1990, the sixth integrated system with Metafer configured for metaphase finding ever assembled was delivered to the University of Essen (now University of Duisburg-Essen) in Germany. The device, still equipped with a PC with DOS operating system, was in operation unchanged until 2015. Today it is part of MetaSystems' company museum and has found its place as an exhibit at the company headquarters in Altlussheim, Germany. The device is still fully functional and is used from time to time to give astonished visitors an impression of the longevity of MetaSystems' solutions.
Want to see MF-0006 in action? Click here for a video.
Show!